Frustrated with Clutter?
The three most difficult things to say are:
1.) I Love You
2.) I'm Sorry
3.) HELP ME!
It is OK to ask for help from a Professional Organizer to get organized. People think that it's so easy. I shouldn't need help. Many of us can't get organized. And it is OK. Some don't have the ability to get the ball rolling. You may have been organized before, but something happened where you have gotten off track. This is situational disorganization. Now, it has escalated into a stress causing, mind cramping and energy zapping disaster. You don't know where to begin.
It is OK to say: HELP ME!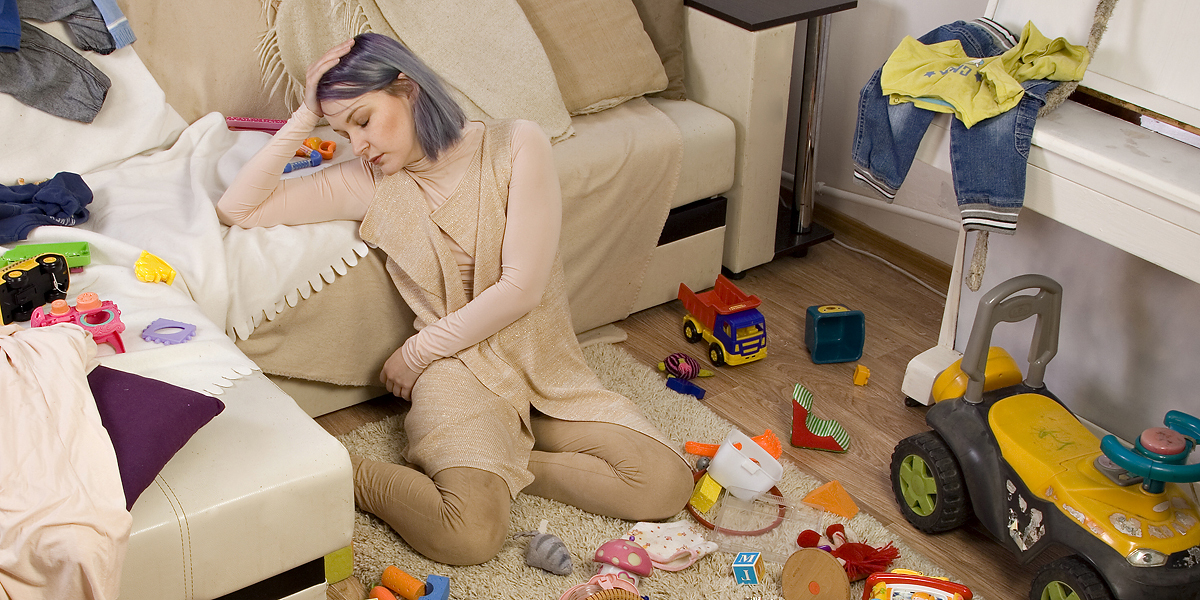 Follow Organized By L on Instagram!
This error message is only visible to WordPress admins
Error: No posts found.
Customized Organizational Services
"Not only do organized people save time and money, but they reduce their stress and frustration levels as well."
– Ellen Limes
Since 2004, Organized by L has been offering Professional Organizing services in the Columbus and Central Ohio area and is in the service business because we love helping people. We love to make a difference in someone's life. We are Professional Organizers and we WILL:
1)  Tackle those disastrous areas returning them to their intended purpose.
2) Relieve the stress in your life through organization.
3) Help you simplify.
4) Allow you to spend more time with your family.
So go ahead and ask for help. You will be completely satisfied with our services and …
WE GUARANTEE IT! or your money back.
Ellen is incredibly efficient, communicative and easy to work worth – and she's also a lovely person with a sense of humor too, which is sometimes very needed when sorting through lots of stuff! I'm the type of person who can be organized until I get stressed, and then it all goes out the window – but as soon as Ellen comes in, with her get-down-to-business attitude and helpful suggestions, I feel like my sanity has returned!
I wanted to thank you again for all of the help you gave us on Saturday. After you left I seriously felt that a cloud had lifted. I was inspired to go through a lot of the cards I have saved over the years and to condense them down to two keepsake boxes. Ben has been doing a lot of sorting through his paperwork, too. That afternoon we took 4 bags to Goodwill, 2 to recycling, and 4 to the trash!! What a liberating feeling! And on Sunday I went to the Container store and bought a great shelf that we used to organize our linen closet, as well as an over-the-door towel bar. You have inspired us to continue to sort through our clutter and to look for other ways to consolidate/get rid of things.

I really appreciate your patience with us—you made the process so painless!
It gives me great pleasure to give an endorsement to Ellen Limes, super organizer, hand-holder, and tower of sympathy and understanding. When I called on her professional services, she came right in, and helped me begin to rid myself of the clutter of 37 years – not an easy task. She is confident, and she draws confidence out of her clients. With her help, I'm able to make my life and environment more manageable, and thus, more helpful and of more use to me. –
Ellen was able to tour the house and help identify problem areas, offer suggestions as to the underlying cause of the clutter, and even jump right in and organize the kitchen. She was right there with me on the floor, pulling items out of the cupboard, wiping down the shelves, and re-organizing.

It is amazing how much more efficient the layout of the kitchen is with just a few minor adjustments as to where to store things. I have read lots of books on de-cluttering and organization and have been in cycles throughout the years where I feel I have the clutter under control, but then it sneaks back in again. With Ellen, I have hope that I will deal with the clutter this summer and be able to maintain a clutter-free, organized home for good!
I used Organized by L's unpacking services when we moved into our home. Ellen was great to work with, and she and her team did an awesome job at our home. I am so thankful for her help, as I don't know how I would have managed this move in without her!!! I plan to use her services in the near future!
My best friend suggested I hire a professional organizer to help me organize my closet and bathroom and it was the best decision I've ever made. As much as my life outside of my home was organized and in order, my life at home was not and it has been eating at me for years. Ellen came to my house an helped me clean out and organize my closet and bathroom! We went through each and every item in my closet together and either threw things away, donated it, or gave it to a consignment shop. After we decided what I was going to keep, Ellen helped me organized everything. What I use most often, what and how I can tuck away, and the best way to store my things. She was very hands on. I was always so ashamed to show people my closet and bathroom, but Ellen didn't judge and made me feel very comfortable! After my closet was finished, she came back the next day to do the same with my bathroom. It looks brand new and everything is so accessible and organized.
Organized by L did an amazing job with the disorganized filing system at my sign business. I have been using her system now for 6 months and my business's paperwork organization is the best it has ever been in the 20 years I have been in business. It is now almost a pleasure to file invoices or bills because she made it so easy. She made a short follow up visit after the 1st of the year to pull my year-end files and I am now ready for 2014. She also gave me tips on how to better use Quickbooks and my overall office organization. She has such great ideas. I recommend her company to anyone that is feeling disorganized and buried under piles of paperwork, she makes it simple.

Ellen is the best!
I would HIGHLY recommend Ellen! I'm always satisfied because she is quick, efficient, and friendly to talk with so the time goes by quickly. I dislike organizing so when she leaves I feel I've really accomplished something and it's relatively fun, as far as organizing goes.