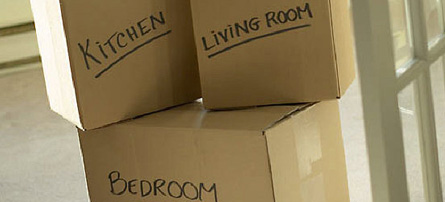 If you are looking for moving advice, the services of a Professional Organizer may offer thoughts that can improve the efficiency of your move.
Pre-move Organizing
Organization is key for a successful move. Whether you are looking for local moving help or moving across the country for a relocation, it is an overwhelming task. Let us help you prepare for the move with our color coding system.
By organizing your home furnishings before the packers arrive, the home will be packed quickly and more efficiently than if just left to be packed room by room. While working together, we can discuss some moving tips that have helped others.
Unpacking Services:
When you are moving your family locally or to a new town, you want to get settled in the new town and home as soon as possible. Whether you are an Executive in transition or just moving locally into a new home, you can benefit greatly with unpacking services by L.
The average family takes 18 months to get settled into their new home after a move. Be above average. Get settled in less time. The services of a Professional Organizer can help you do that.
How can someone else unpack your things? Some moving companies will unpack your boxes, but they don't necessarily put things away.  Organized by L has a team of unpackers proficient in the organized and logical placement of home furnishings. Whether we are creating your new kitchen or your new family room, we put things in a place you will most likely think they should be.  When you go to look for something, you will find that is where it is. Let us help ease your stress by getting rid of the boxes after a move.