Organizing Bedroom Closets
Bedrooms Closet Organization
When it comes to home organization, tackling your bedroom closet is perhaps one of the most difficult yet ultimately satisfying tasks. While organizing a utility closet, linen closet, or pantry involves editing and categorizing everyday items such as cleaning supplies, towels, and nonperishable foods that probably don't trigger any sentimental feelings, many of us become attached to our clothes, shoes, and accessories along with the memories sparked at the sight of them. 
Creating a Bedroom Closet Action Plan
It's inspiring to think about organizing your clothes, shoes, and accessories perfectly in your closet when watching home design shows. But in real life, it takes a bit of planning and preparation to declutter, clean, and reorganize a closet to make sure it's more functional after you finish.
Brighten Your Morning Routine
A clean, organized closet is simply the best: It streamlines your morning routine and all that extra space gives you an excuse to expand your wardrobe (or at least reimagine it with new combinations now that you can actually see everything clearly). And it starts with a strong design plan or strategic use of your existing space. So if you want to make the most of your space, you're in the right place!
Ellen Will Help With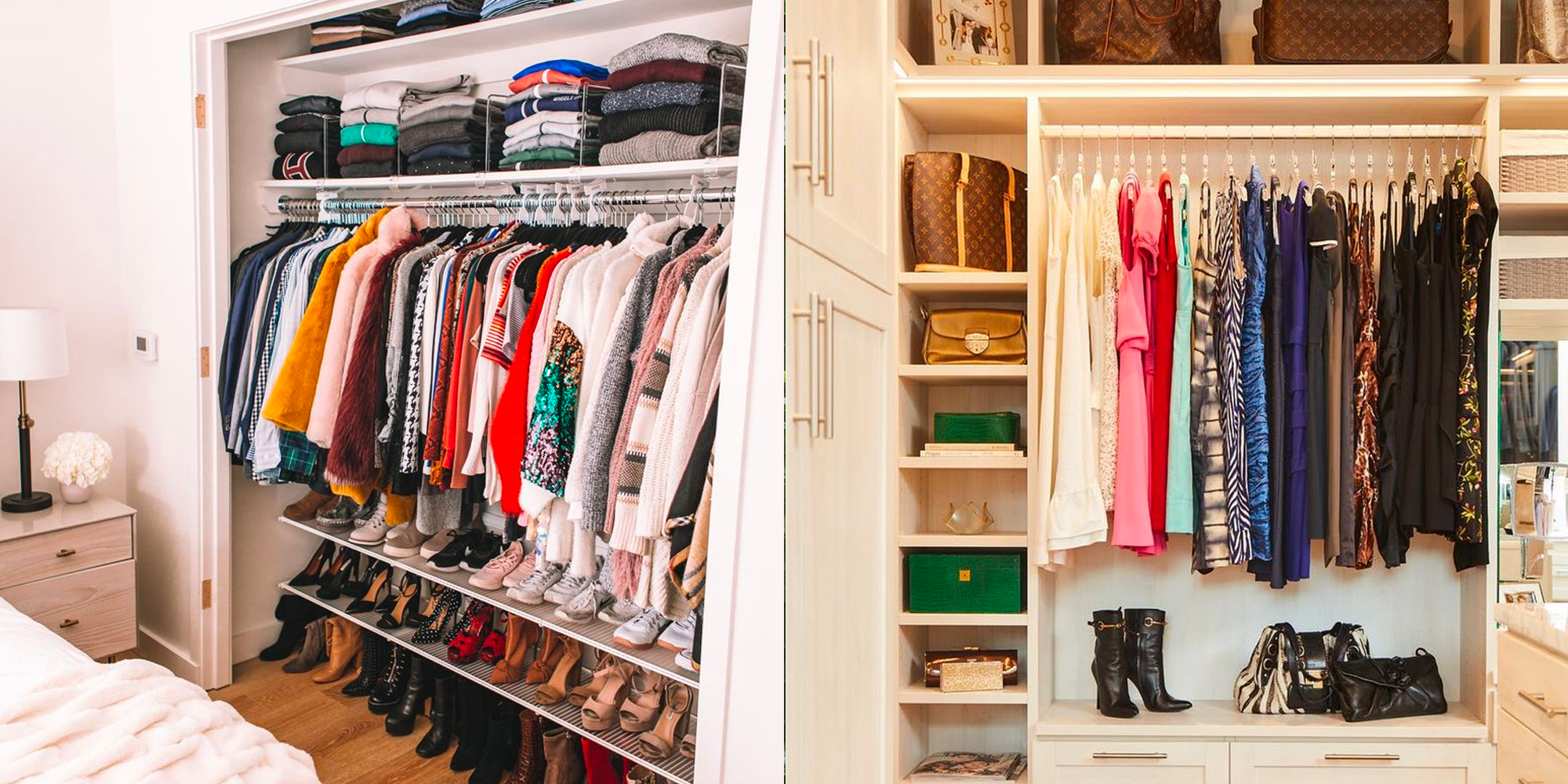 Utilizing Closet Space
Sometimes you just can't create more space where it doesn't exist. That's when a wardrobe unit can make all the difference. Create more hanging space, drawers, and shelves while adding a beautiful custom piece of furniture to your bedroom. Sometimes you've got to think outside of the box/closet to get the space you need.
Decluttering Your Situation
Some people put very little thought into what they're going to wear, while others spend significantly more time digging through their clothes to find just the right
piece. Honestly, it can kind of be overwhelming. There have been studies to
show that the more options people have, the more time they'll spend pouring
over the decision.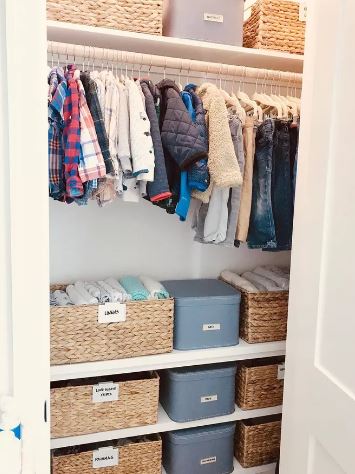 Combine Baskets With Bins
When it comes to closet storage, it's important to consider all the storage that's available to you. Open baskets are a great pick for items that need to be worn regularly, while closed bins can be used to store lesser-used or more cluttered items.
Maintaining Your Newly Organized Bedroom Closet
The more you work on closet maintenance, the less time it will take. Go through your closet, complete a quick tidying once a month, and tackle the full re-organization process twice a year.
Make it easy on yourself by following a cleaning schedule, either by season, by date (such as your birthday or New Year's), or by an event. The next time you can't find an important piece of clothing, that's a good sign you need to re-organize your closet.
Contact Ellen to Organize your Bedroom Closet Today
*Select Closet Decluttering*