Linen closets often attract much more than linens, turning into the catchall for anything bed and bath. If the mound of pillows, blankets, towels, sheets, table linens and toiletries makes you scared to even open the door, it may be time to conquer your fear and perform an organization overhaul.
Hire Ellen to Organize your Linen Closet
Organized by L can help with all types of closet organizing needs! Closet Organization is a popular task for clothes closets, particularly master walk-in closets and kid's room closets. You can get help sorting through clothes and making piles to donate, seasonally transitioning your clothes from box or bin to closet, and general clearing out and organizing.
Declutter and Keep Your Linens Fresh
Linens, like clothing, can become stagnant when they aren't frequently used. To keep your linens smelling fresh, place a box of baking soda or a lavender sachet on the shelf. Sachets are easy to buy or make from a scrap of fabric and ribbon, but the scent does wear out over time.
Ellen Will Help With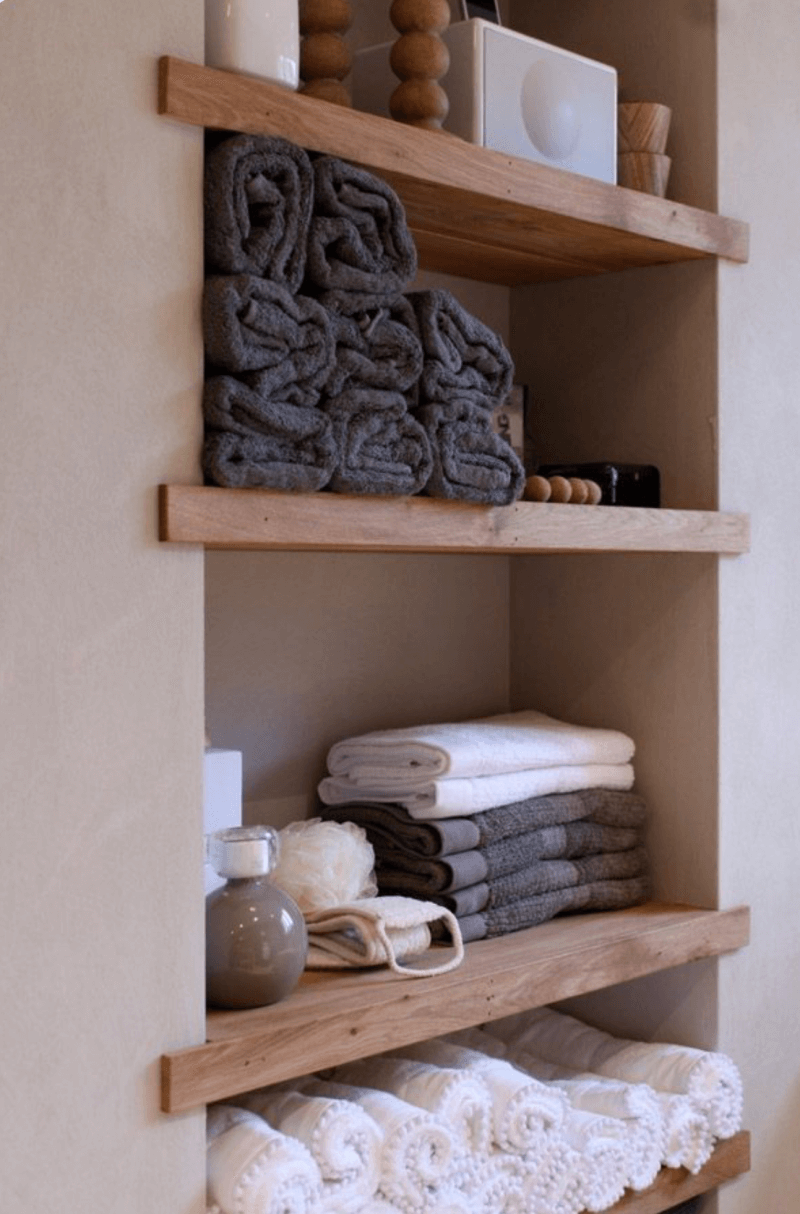 Organizing Towels
To get the most storage space for bulky towels, it's best to fold them in thirds lengthwise, then into a rectangle. Place on shelves at your eye level or below, so the edges face toward the back for a neat appearance. If your closet is on the smaller side, consider rolling your towels for extra space.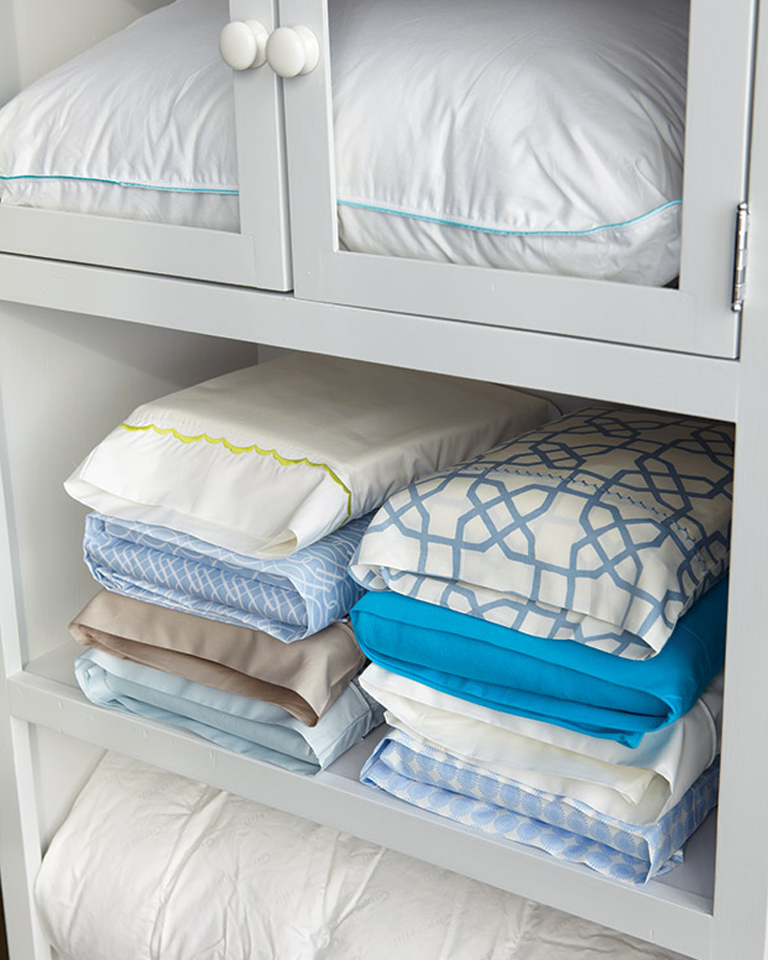 Organizing Sheets
If you have lots of beds in different sizes, try buying different-colored sheets for each one so you don't mix them up. Then, stack sheets in collapsible linen storage containers like the ones from KangaRooM Storage. Their three sizes of canvas containers come with preprinted labels and fold flat when not in use.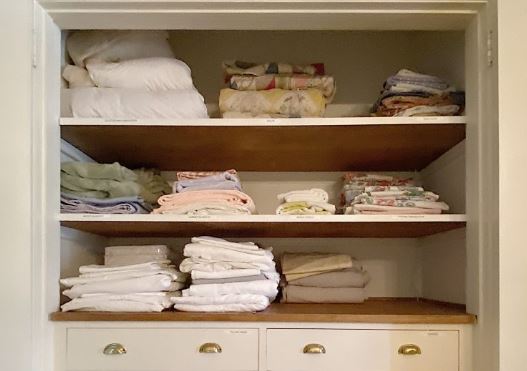 Organizing Table Clothes
Things like tablecloths and antique linens should be hung on a non-wire hanger. Otherwise, fold them flat and stack them on a shelf lined with acid-free tissue paper. If you prefer to store your linens in baskets, be sure to find ones with a lining to prevent snags.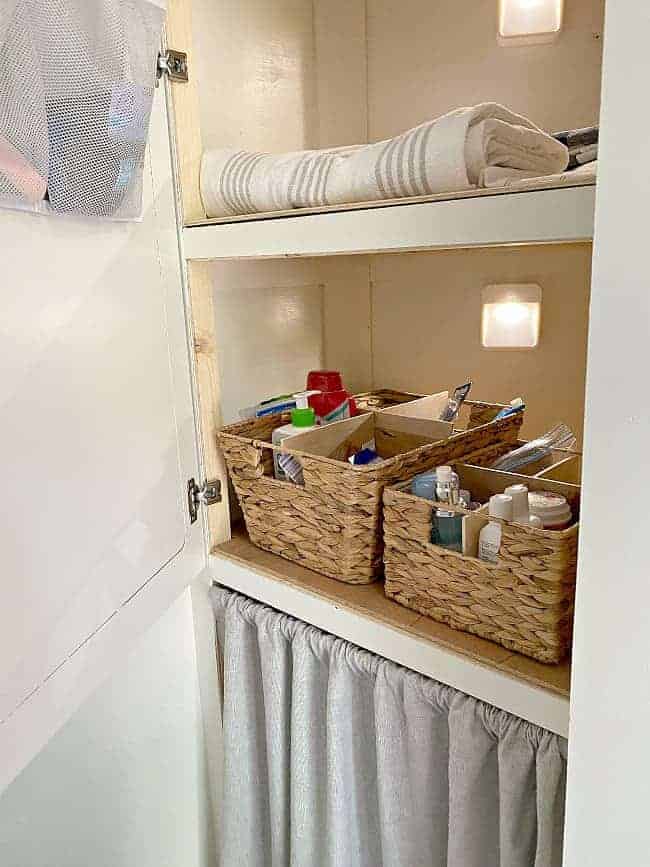 Organizing Toiletries
Keeping your toiletries well stocked will help establish a set system for easy access of these items. Once you have your linens in their own unique space you and your family will be able to seamlessly locate, restock, and place linen clothing.
If you have a Cluttered Linen Closet
At this rate, your linen closet is probably overflowing with years — worth of accumulated towels, bedding, and sheets. Instead of accepting the clutter and chaos, hire Organized by L for a cleaner closet. It'll look so beautiful, you'll actually want guests to open the closet door.
Contact Ellen to Declutter your Linen Closet Today
*Select Closet Decluttering*