Organizing Utility Closets
If your utility closet has become the oversize vertical version of your home's junk drawer—it's time to do yourself a favor and schedule a full closet cleanout. Yes, it can be a challenge to create a place for all those cleaning products, random tools, etc. but you'll save time in the long run once all the junk is cleared out of your broom closet, leaving space for all the remaining essentials to have their own home. With everything in its place, you'll have easy access to the items you use so you won't have to waste time hunting for that spray bottle or scrub brush.
What Goes Inside Utility Closets?
A utility closet is typically used to store cleaning supplies and may also have a spot for a small selection of tools for minor household repairs, like a screwdriver and a wrench, along with emergency supplies, like a flashlight, for a power outage.
Labelling Everything Will Maximize Efficiency
Labeling is not just so you know where to find things, it also helps an item get returned to its correct location. Label bins and baskets, caddies, and even the edges of the shelves, that way, you can see what's missing and needs to be restocked at a glance.
Ellen Will Help With
Protecting Your Floors
A flexible rubber, water-resistant tray or repurposed boot mat is the perfect spot to set jugs and bottles of bulk cleaning solutions or rest your wet mopping bucket or damp mop in the tray while it dries. With a lip to catch any run-off, the floor of the closet will remain clean and damage-free.
Boxing up Bulbs
For breakable things, like light bulbs, clear stacking boxes with secure latch lids are an ideal utility closet storage option. Don't forget to keep appliance bulbs on hand for the refrigerator, microwave, and oven. With the bulbs organized in boxes, they won't break, and you'll be able to readily find just the one you need.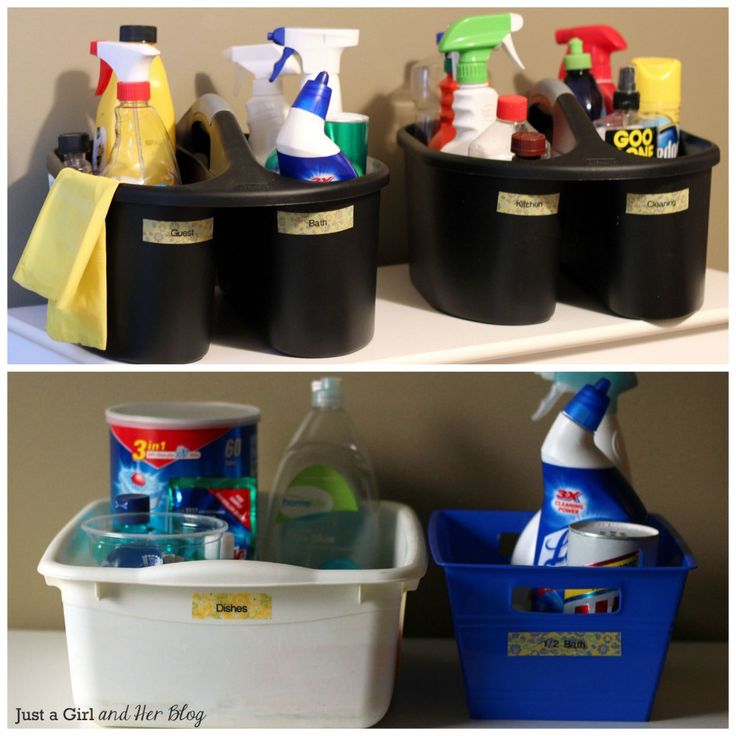 Organizing Cleaning Supplies
A grab-and-go caddy stocked with your multi-purpose cleaning essentials makes tackling everyday cleaning jobs a whole lot easier. This is the one caddy you'll reach for day after day, so keep it in the most convenient spot in the cleaning closet. Consider including the basics, but don't weigh it down with the specialty cleaning supplies you use far less often.
Contact Ellen to Organize your Utility Closet Today
*Select Closet Decluttering*