Organizing Walk-In Closets
What is a Walk-In Closet?
A walk-in closet is large enough to allow one or more people to open the door and walk into the space to access clothing. (A reach-in closet only lets you open the door to reach in to access clothing.) Oftentimes both sides of the closet and the far end are filled with rods and storage for clothing and there's a small "walkway" measuring at least a few feet wide that lets you walk into the space.
Walk-In Closets Make Life Easy
Are you able to find exactly what you are looking for in your closets with no hassle? Or are you constantly moving things out of the way, picking up dropped items, and tripping over shoes? If the latter is a more apt description of your cluttered master bedroom closet, then you're not alone.
Maximize Your Walk-In Closet Space
Maximizing your closet space is the key to organizing a walk-in closet. From racks to rods, and drawers to bins, Ellen will help you optimize every square inch of your closet with purposeful storage solutions.
Ellen Will Help With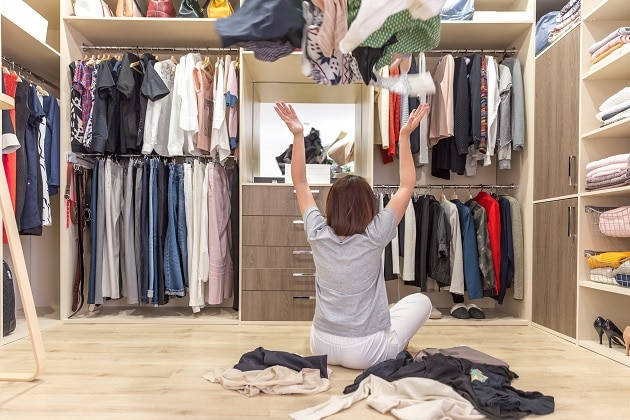 Cleaning Out The Closet
The first step towards walk-in closet organization is to completely empty the space, removing every last item. Work from the bottom up to tackle shoes and other clutter that has accumulated over the years first, and finish with the hanging clothes.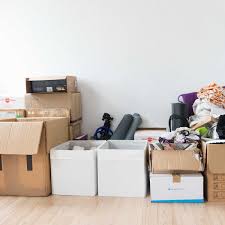 Declutter & Purge Items
While you're sorting through your clothing, you should place each item into one of three piles: keep, donate and throw away. Keep the main staples in your day-to-day wardrobe, donate items in good condition that either don't fit or that you haven't worn in a few months, and toss pieces that have seen better days.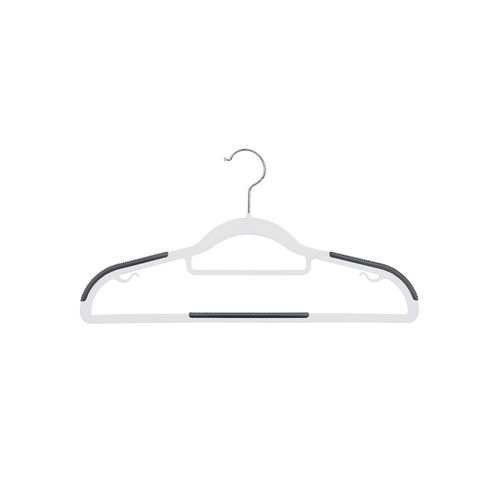 Hanger Selection
We will also help you select the right hangers for your clothes. We believe that investing in high-quality hangers is essential to maintaining the integrity of your clothes and keeping them in good condition. We'll recommend hangers that work best for your wardrobe, such as wooden hangers for suits and jackets or velvet hangers for delicate fabrics.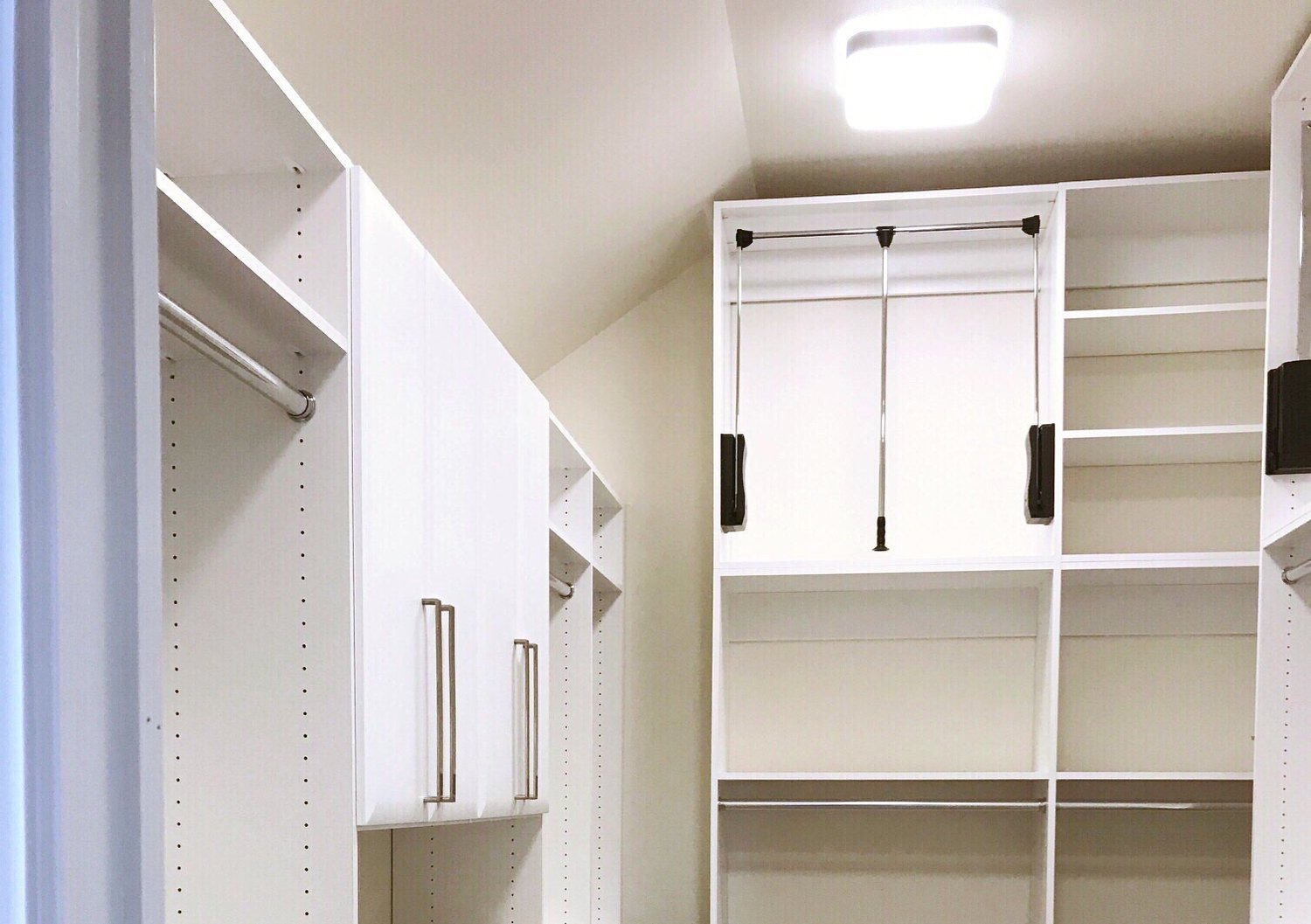 Use Your Closet's Height
Dedicate at least one wall of the closet entirely to clothing rods. By taking advantage of your closet's height, you'll make the most of your walk-in closet storage space. Ellen will help add double hang rods to store shirts, jackets and pants. She also will help with considering a space to keep long hang items, such as dresses, coats or robes.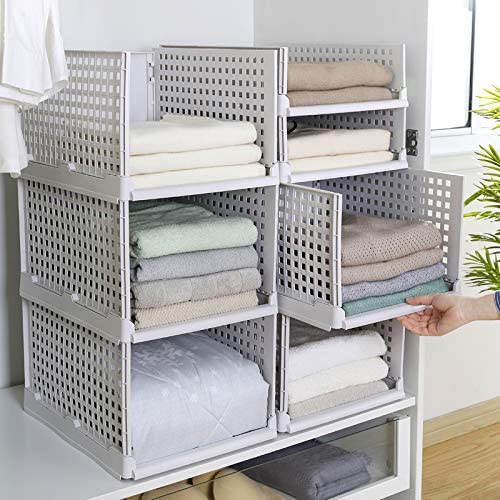 Keep Your Storage Accessible
Whether you opt for built-in shelving, decorative baskets or clear storage containers, make sure your accessories are easy to find. Showcase your shoes with a shoe rack or tension rods on the floor of your closet. Keeping your shoe rack underneath hanging clothes is a great way to maximize walk-in closet storage space. If space allows, you can also display your favorite hats, purses and jewelry on open shelves.
Be Proud of Your Walk-In Closet
Once you have considered a few of these primary walk-in closet organizing suggestions, getting ready in the morning is sure to "spark joy" once again. And when you've tackled all of our walk-in closet organization ideas, you should feel confident about taking on the rest of the house.
Contact Ellen to Organize your Walk-In Closet Today
*Select Closet Decluttering*